Jacob Reimann – Healing Our Children & Loved Ones in Order to Heal Ourselves; Healing Reflections of Our Subconscious
Jacob Reimann – Healing Our Children & Loved Ones in Order to Heal Ourselves; Healing Reflections of Our Subconscious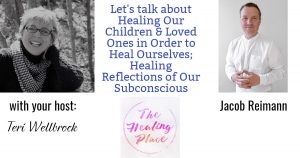 Jacob Reimann, founder of Inner Freedom Healing, joined me to share his passion, personal story, and healing insights. Please join us as we discuss:
Inner Freedom Healing
his philosophy of healing our children and loved ones in order to heal ourselves
how our lives are a reflection of how healed our subconscious mind is
his own trauma and healing journey
and so much more!
Welcome to The Healing Place Podcast! I am your host, Teri Wellbrock. You can listen in on Pandora, iTunes, Blubrry, Spotify, Deezer, Google Podcasts, Amazon Music, Podbean, and more, or directly on my website at www.teriwellbrock.com/podcasts/. You can also watch our insightful interview on YouTube.
Bio:
"Jacob Reimann is the founder of Inner Freedom Healing and a healer who has developed a healing system based on breathwork, intention and acceptance.

His mission is to show a million people how to heal themselves and their loved ones from trauma and physical and emotional health challenges. He has created an online course where people can learn the basics of healing for themselves and begin to work out and understand the root causes of any issues, both emotional or physical, they may be having."
Learn more about Jacob and his mission at https://innerfreedom.uk/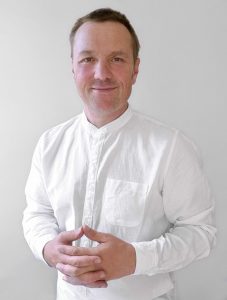 Peace,
Teri
Hope for Healing Newsletter: https://us18.campaign-archive.com/?u=8265f971343b0f411b871aba1&id=1352bd63df
Book Launch Team: https://www.facebook.com/groups/unicornshadows/
Podcast: Play in new window | Download
Subscribe: Apple Podcasts | Google Podcasts | Spotify | iHeartRadio | RSS | More