Julie Brand – A WISE Retreat
Welcome to The Healing Place Podcast! I'm your host, Teri Wellbrock. You can listen in on iTunes, Blubrry or directly on my website at
www.teriwellbrock.com/podcasts/
I was thrilled to engage in a beautiful conversation with Julie Brand – founder and executive director of A WISE Retreat program for women. Julie is an addiction specialist, domestic violence counselor, youth educator, and trauma-warrior with a personal ACEs score of 9+. Please join us as we discuss Julie's heart-felt mission to provide a space for holistic healing for her clients.
As shared from A Wise Retreat website:
"A Wise Retreat specializes in the holistic restoration of women. Our services are tailored to the unique needs of each individual at a comfortable, private, and culturally sensitive location where women can get the care and treatment needed. Our services include but are not limited to;
Dual Diagnosis Treatment
Addictions counseling
Domestic Violence Counseling
Trauma Informed Care
Family Treatment
Bio Chemical Re-balancing
Intensive Out Patient
After Care
A Wise Retreat is a private drug & alcohol residential treatment facility exclusively for women. Located 30 miles North of beautiful San Francisco, A Wise Retreat sits on a hillside surrounded by luscious tall trees that provide shade, privacy, peace and serenity in a home-like setting."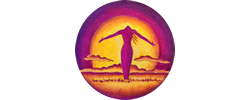 Women Inspired, Supported & Empowered!
Please be sure to follow, visit, and reach out at http://www.awiseretreat.com/ or call 855-500-WISE (9473).
Also, check out Julie's book series In the Eyes of Innocence on Smashwords!
Peace to you all!
Teri
Podcast: Play in new window | Download
Subscribe: Apple Podcasts | Google Podcasts | Spotify | iHeartRadio | RSS | More