Kristina Bechtel – Trauma-Informed Care Social Work
Kristina Bechtel – Trauma-Informed Care Social Work
Welcome to The Healing Place Podcast! I'm your host, Teri Wellbrock. You can listen in on iTunes, Blubrry or directly on my website at
www.teriwellbrock.com/podcasts/
I was so very pleased to share an insightful conversation with Kristina Bechtel regarding her journey through a personal history of early childhood trauma, a discussion on her symptoms surfacing, and her eventual healing journey. Kristina started her career working with the homeless population and has now turned her attention to mental health social work and sharing the trauma-informed care message with helping professions through presentations. Please listen in to Kristina's powerful story and her passion to spread the trauma-informed care message of hope and healing.
You can contact Kristina for more information on her presentations at:
Phone: 715-523-2282
Email: kbechtel@lacrossecounty.org
Upcoming Speaking Engagement:2018 Wisconsin Peer Recovery Conference: Building Diverse Relationships
Holiday Inn and Convention Center, Stevens Point, Wisconsin
November 1st – 2nd, 2018
The Prevelance of Secondary Trauma in Helping Professionals: How We Keep Ourselves Safe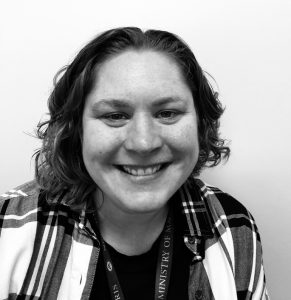 Peace to you all!
Teri
Podcast: Play in new window | Download
Subscribe: Apple Podcasts | Google Podcasts | Spotify | iHeartRadio | RSS | More