Heather Askew – Jojo's Santuary (Thailand)
What a heart-warming conversation I engaged in with Heather Askew, co-founder and co-director of Jojo's Sanctuary, a beautiful space that works to re-unite children with families and provide opportunities for children in Northern Thailand. Heather has been a foster parent to three Thai teenagers herself and is currently parenting a teenage son. Please join us as we discuss her journey from the film industry in Los Angeles, California to changing lives in the villages of Thailand.
Welcome to The Healing Place Podcast! I am your host, Teri Wellbrock. You can listen in on iTunes, Blubrry, Spotify, or directly on my website at www.teriwellbrock.com/podcasts/. You can also watch our insightful interview on YouTube.
Bio:
"Heather Askew, originally from Washington State, was a script supervisor in film and television for ten years before moving to Thailand. She moved to Chiang Mai in 2011 to work at Taw Saeng as program coordinator for the after school program. While there, she taught English, gave piano and guitar lessons and planned field trips for the children. After working with Taw Saeng for 3 years, she was invited to join the team at HUG Project as the case manager for child victims of human trafficking and sexual abuse. While at HUG Project, she also started an after school program with her Thai colleague, Win, for the Burmese children who lived in the neighborhood and were at risk of exploitation. The program, called Moulding Stars, continues today and Heather volunteers teaching English once a week to the pre-school class. Heather left HUG Project in 2016 to found Jojo's Sanctuary with two Thai colleagues, Butsaba and Jay and acts as the co-director. Heather has also been a foster parent to three Thai teenagers and currently has a 17-year-old foster son.
Jojo's Sanctuary seeks to educate, protect and empower vulnerable children, families and communities in Northern Thailand. They aim to prevent human trafficking by focusing on family strengthening and keeping children in families rather than orphanages. Jojo's Sanctuary was named in honor of Jojo, an 8-year-old boy who died as the result of child abuse at the hands of an aunt. Their goal is to provide families with the tools to maintain a safe and loving home for every child, regardless of their socioeconomic status. Jojo's Sanctuary provides educational scholarships, child protection and parenting workshops, assistance with citizenship for stateless children and a holistic family strengthening program for lower income families."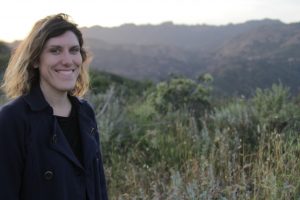 Learn more about Heather and her mission at: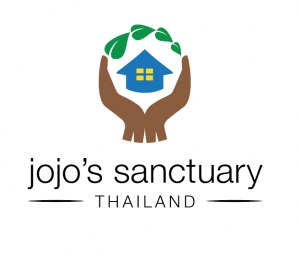 Peace to you all!
Teri
Hope for Healing Newsletter: https://mailchi.mp/741bdf08d718/hope-for-healing-newsletter-may-2019
Book Launch Team: https://www.facebook.com/groups/unicornshadows/
Podcast: Play in new window | Download
Subscribe: Apple Podcasts | Google Podcasts | Spotify | iHeartRadio | RSS | More