Missy Garcia – Sexuality, Leadership, Healing
Missy Garcia – Sexuality, Leadership, Healing
What a beautiful and enlightening conversation I had with Missy Garcia, a women's sexuality and leadership coach, about:
sexuality, leadership, and healing
changing our sexual story
sexual and sensual energy
women's leadership
healing and growing relationships
taking our power back
Welcome to The Healing Place Podcast! I am your host, Teri Wellbrock. You can listen in on iTunes, Blubrry, Spotify, Deezer, Google Podcasts, Podbean, and more, or directly on my website at www.teriwellbrock.com/podcasts/. You can also watch our insightful interview on YouTube.
Bio:
"Missy Garcia is a wife, mother of two as well as a powerful sex and leadership coach for women who are desperate to escape from their dull and disconnected lives. She is warm, authentic, funny and deeply vulnerable, offering sage advice about sexuality and leadership from a raw place that has developed through her own journey of self-transformation. Missy is passionate about empowering women with tools to come back into the true beauty of who they are, guide them to open their heart to completely loving all of themselves, and totally embracing their badass queen within. She coaches women to access their inner power, be healed from within and bring back the juiciness into their life, careers and relationships."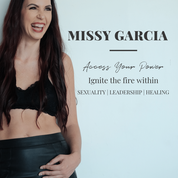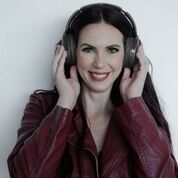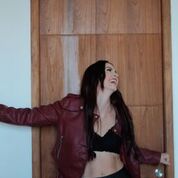 Learn more about Missy and her mission at:
W:
missyagarcia.com
E: missy@missyagarcia.com
FACEBOOK: @themissyagarcia
INSTAGRAM: @themissyagarcia
LINKEDIN: linkedin.com/in/missy-a-garcia/
TWITTER: @MissyAGarcia
YOUTUBE: Missy A Garcia
Peace to you all!
Teri
Hope for Healing Newsletter: https://mailchi.mp/741bdf08d718/hope-for-healing-newsletter-may-2019
Book Launch Team: https://www.facebook.com/groups/unicornshadows/
Podcast: Play in new window | Download
Subscribe: Apple Podcasts | Google Podcasts | Spotify | iHeartRadio | RSS | More