Lynn Fraser – Radical Recovery Summit, Free Meditation Practice, & Trauma-Healing Strategies
Lynn Fraser – Radical Recovery Summit, Free Meditation Practice, & Trauma-Healing Strategies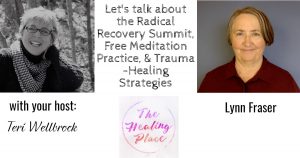 I thoroughly enjoyed the opportunity to sit with Lynn Fraser of Stillpoint and moderator of the Radical Recovery Summit. Please join us as we discuss:
trauma-healing strategies
her LIVE daily meditation practice – join in for free every morning
Stillpoint courses and classes – such as Women's Healing Trauma
her own story of triumph over PTSD
the Radical Recovery Summit
and more!
Welcome to The Healing Place Podcast! I am your host, Teri Wellbrock. You can listen in on Pandora, iTunes, Blubrry, Spotify, Deezer, Google Podcasts, Podbean, and more, or directly on my website at www.teriwellbrock.com/podcasts/. You can also watch our insightful interview on YouTube.
Bio:
"Lynn Fraser brings the depth of twenty two years experience teaching meditation. She specializes in holding a safe, trusted space for healing trauma in her private online sessions. Lynn lives near family, ocean and forest in Nova Scotia Canada.

She is a senior teacher in the Himalayan Yoga Meditation tradition; and an experienced Facilitator of Scott Kiloby's Living Inquiries.

'Fast forward 25 years from when I first learned meditation in the early nineties. I see and love myself. I am authentic and connect deeply. My body is relaxed and a known space. Trauma is largely healed and resolved. I am mostly free of reactivity and I have skills to work with thoughts and sensation. I know from experience I can be with whatever is arising in this space and time. I feel, at 66, that I am now an emotionally mature adult.'

'Lynn has experienced a profound recognition of present moment awareness and embodies it naturally.  That's the kind of teacher anyone would want, for if one's teacher does not have the direct experience of what is being taught, true transformation just cannot happen.' Scott Kiloby"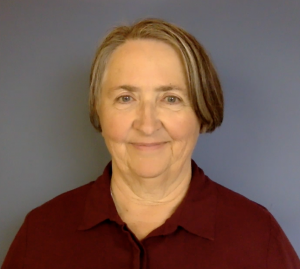 Learn more about Lynn and her mission at:
Lynn invites everyone to the free online daily relaxation practice at 8AM Eastern. Click this Zoom link http://zoom.us/j/645904638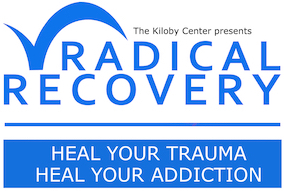 Peace to you all!
Teri
Hope for Healing Newsletter: https://mailchi.mp/741bdf08d718/hope-for-healing-newsletter-may-2019
Book Launch Team: https://www.facebook.com/groups/unicornshadows/
Podcast: Play in new window | Download
Subscribe: Apple Podcasts | Google Podcasts | Spotify | iHeartRadio | RSS | More