Stacy Brookman – Emotional Abuse Self-Care & Healing Strategies
Stacy Brookman – Emotional Abuse Self-Care & Healing Strategies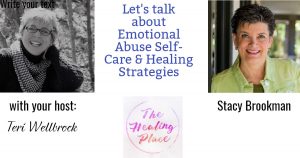 Grateful for the opportunity to engage in a self-care strategy discussion with previous podcast guest and the Emotional Abuse Summit host, Stacy Brookman. Please join us was we dive into:
her journey through an emotionally abusive relationship
tools for overcoming the impact of emotional abuse
strategies for creating safety
the healing power of writing
and so much more!
Welcome to The Healing Place Podcast! I am your host, Teri Wellbrock. You can listen in on Pandora, iTunes, Blubrry, Spotify, Deezer, Google Podcasts, Podbean, and more, or directly on my website at www.teriwellbrock.com/podcasts/. You can also watch our insightful interview on YouTube.
Bio:
"Stacy Brookman is a Resilience and Life Storytelling Expert. She produces the Real Life Resilience podcast and the Emotional Abuse Recovery and Resilience Summit. She helps smart, outwardly confident women who secretly have low self-esteem issues due to an emotionally abusive partner take back control and begin to develop the resilience they need to be themselves again. She does that by helping them write their tough life stories. Women leverage her to unleash their stories so they can command their personal power and emerge resilient and joyful. She helps them gain clarity from their life lessons, lean on their hard-won wisdom and have power to feel confident in themselves again. She believes that life is a story…and it's never too late to start telling yours."
Learn more about Stacy and her mission at: https://www.stacybrookman.com/ and http://emotionalabusesummit.com/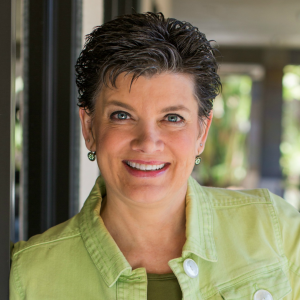 Peace to you all!
Teri
Hope for Healing Newsletter: https://us18.campaign-archive.com/?u=8265f971343b0f411b871aba1&id=1352bd63df
Book Launch Team: https://www.facebook.com/groups/unicornshadows/
Podcast: Play in new window | Download
Subscribe: Apple Podcasts | Google Podcasts | Spotify | iHeartRadio | RSS | More