Dr. Jannine Krause – Naturopathic Medicine and Acupuncture Benefits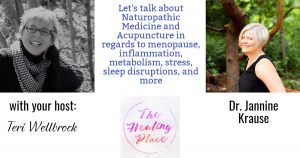 I loved connecting with Dr. Jannine Krause as we sat down to discuss her role as a Naturopathic Doctor. Please join as we discuss:
acupuncture benefits
a naturopathic approach to health
menopause, inflammation, metabolism, stress, sleep disruptions, and more
maintaining healthy habits
and so much more!
Welcome to The Healing Place Podcast! I am your host, Teri Wellbrock. You can listen in on Pandora, iTunes, Blubrry, Spotify, Deezer, Google Podcasts, Amazon Music, Podbean, and more, or directly on my website at www.teriwellbrock.com/podcasts/. You can also watch our insightful interview on YouTube.
Bio:
"Dr. Jannine Krause is a naturopathic doctor, acupuncturist & podcaster who specializes in helping ladies simplify their health, fitness, nutrition & stress management routines so they can enjoy their life to the fullest.  She loves educating on how stress interferes with the ability to be consistent with health & fitness routines, cope with trauma, manage pain & move forward in life.  She's on a mission to change the current healthcare model to one that focuses on health transformation, empowerment & community support. When not in the office or on a podcast, Dr. Krause can be found out in nature, whipping up a new recipe in her kitchen or reading a book curled up with her dog. "
Learn more about Dr. Jannine and her mission at https://doctorjkrausend.com/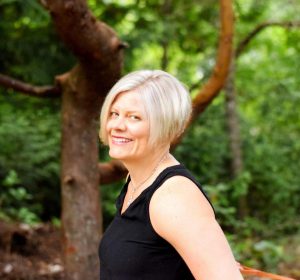 Peace,
Teri
Hope for Healing Newsletter: https://us18.campaign-archive.com/?u=8265f971343b0f411b871aba1&id=1352bd63df
Book Launch Team: https://www.facebook.com/groups/unicornshadows/
Podcast: Play in new window | Download
Subscribe: Apple Podcasts | Google Podcasts | Spotify | iHeartRadio | RSS | More