Stefanie Stahl – The Child In You; Our Shadow Child, Sun Child, and Inner Adult Roles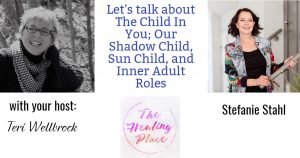 I feel honored to have had the opportunity to learn so much from Stefanie Stahl, #1 best-selling author and psychotherapist, during our inspirational conversation. Please join as we discuss:
her book The Child in You: The Breakthrough Method for Bringing Out Your Authentic Self (which has sold 1.6 million copies in Germany)
our inner shadow child role
the role of our sun child
discussion of our inner adult
self-reflection exercises used to guide others along their healing journey
strategies for bringing out our authentic self
and so much more!
Welcome to The Healing Place Podcast! I am your host, Teri Wellbrock. You can listen in on Pandora, iTunes, Blubrry, Spotify, Deezer, Google Podcasts, Amazon Music, Podbean, and more, or directly on my website at www.teriwellbrock.com/podcasts/. You can also watch our insightful interview on YouTube.
Bio:
"'The Epicentre of all is your self-esteem'

Stefanie Stahl gives courage to millions of people across the globe. She is their light at the end of a dark tunnel of struggle and doubt when it comes to relationships and self-worth. She takes the public by the hand and encourages them in such a heartfelt manner to deep dive into the most important relationship of all – the one with themselves showing them how to shed led on their view of themselves, strengthen their self-esteem and improve their relationships to others overall as well
step by step.

Stefanie Stahl is a national board-certified psychologist, bestselling author published in over 29 countries and one of a, if not, the most popular and well-known psychotherapist and trusted expert in her home country Germany and in Europe. She has sold over 2 million copies of The Child in You and been number one on the bestselling list for over 4 years now.

Born and raised in Hamburg, she left the North of Germany early on to study in Trier, where she has been based with her work and family ever since. She successfully runs a psychotherapy private practice and training business. She also gives lectures and offers workshops and seminars in her methods for personal development and relationship work. In addition to her outstanding work as a therapist, expert, and coach, she has also written numerous bestselling books in the areas of self development, inner child healing and relationships. Her publication, The Child In You, has been on the bestselling list of the renowned magazine Spiegel in Germany at number one since its first listing in 2016. She is a popular speaker and interview partner online and offline having appeared in numerous magazines, online forums, conferences, and television shows as a trusted expert in psychotherapy and self-development.

Stefanie Stahl's guiding premise and message to her audience and the public focuses on the power of self-reflection to change lives for the better. In her words: 'luck in love and relationships albeit happiness in this regard is not a matter of luck at all but more a matter of personal choice, and self-reflection to this end thus a political necessity in today's world.'

The secret of Stefanie Stahl's phenomenal success lies in her approachability and heart to heart directness. She has the innate ability to boil complex psychological theories and concepts down to their very essence making them readily accessible to everyone regardless of their level of knowledge or experience and by that means giving each and every individual the possibility of using this knowledge to their own best end. She makes it all so easy to understand and fun to put into practice.
This is one of the key reasons why she has been so popular over the course of many years as a speaker, expert, and coach about self-esteem and fear of commitment amongst others.

'Self-perception is everything in relationships' is her credo. How you perceive yourself determines how you also perceive others and has a direct impact how you interact with them. A step-by-step guide to solving just such problems in love and relationships has been designed by Stefanie Stahl to make best use of the concept of the inner sun and shadow child to build up self-esteem and find the right balance between adapting or asserting yourself as the case may be making the arduous journey of self-discovery easy and practical to boot."
Learn more about Stefanie and her mission at https://stefaniestahl.com/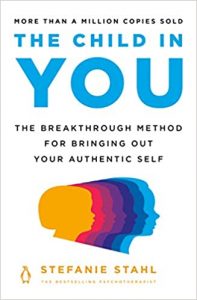 #1 New York Times bestselling author, Marci Shimoff says:

"This book is a revelation…"
"Compassionate, clear-eyed, and insightful . . . The Child in You is like your own personal therapist that you can carry around with you." –Lori Gottlieb, New York Times bestselling author of Maybe You Should Talk to Someone
The breakthrough million-copy international bestseller about how to befriend your inner child to find happiness.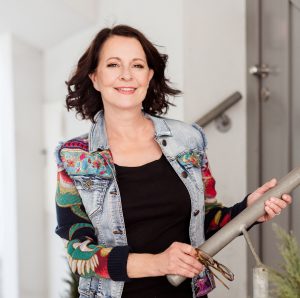 Peace,
Teri
Hope for Healing Newsletter: https://us18.campaign-archive.com/?u=8265f971343b0f411b871aba1&id=1352bd63df
Book Launch Team: https://www.facebook.com/groups/unicornshadows/
Podcast: Play in new window | Download
Subscribe: Apple Podcasts | Google Podcasts | Spotify | iHeartRadio | RSS | More