Another thoroughly delightful conversation, this time with award-winning author, coach, podcaster, speaker, and blogger, Paolina Milana.  Please join us as we discuss:
Paolina's insights on mental health struggles
her philosophies on the "S words"
her role as caretaker for family members with mental health issues
what she means by madness to magic
and so much more!
Welcome to The Healing Place Podcast! I am your host, Teri Wellbrock. You can listen in on Pandora, iTunes, Blubrry, Spotify, iHeartRadio, Stitcher, Deezer, Google Podcasts, Amazon Music, and more, or directly on my website at www.teriwellbrock.com/podcasts/. You can also catch soundbites of our insightful interview on YouTube.
Bio:
"Dynamic and talented, Paolina Milana brings us a unique story of resilience and growth. Her book, COMMITTED: A Memoir of Madness in the Family, (She Writes Press – May 2021) is a memoir that shows us what it's like to grow up with a paranoid schizophrenia mother only to find out that your little sister shares a similar diagnosis of mental illness. A first generation Sicilian American, Paolina Milana had to play caretaker, secret keeper, and maintain a "normal" life while voices in her head worried her about her own sanity. In this beautifully written page-turner, Milana inspires us with her triumphs and resiliency and offers solace to anyone burdened with the role of caretaker to any family member with health issues."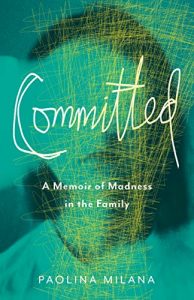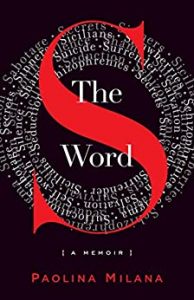 ** Visit Paolina's website: https://madnesstomagic.com/
Teri
Hope for Healing Newsletter: https://us18.campaign-archive.com/?u=8265f971343b0f411b871aba1&id=1352bd63df
Book Launch Team: https://www.facebook.com/groups/unicornshadows
Podcast: Play in new window | Download
Subscribe: Apple Podcasts | Google Podcasts | Spotify | iHeartRadio | RSS | More