I feel blessed to have spent time with Beth Cavnaugh, certified hospice and palliative care nurse and author, engaging in an enlightening and heart-touching conversation. Please join us as we discuss:
Beth's insights on honoring patient and family end-of-life wishes
her personal story of caring for her mother
the motivation for writing her book Some Light at the End: Your Bedside Guide for Peaceful Palliative and Hospice Care
her philosophies on at-home vs. in-center hospice care
and so much more!
Welcome to The Healing Place Podcast! I am your host, Teri Wellbrock. You can listen in on Pandora, iTunes, Blubrry, Spotify, iHeartRadio, Stitcher, Deezer, Google Podcasts, Amazon Music, and more, or directly on my website at www.teriwellbrock.com/podcasts/. You can also catch soundbites of our insightful interview on YouTube.
Bio:
"Beth Cavenaugh is a certified hospice and palliative care nurse and educator with over 14 years of experience in caring for terminally ill patients. She has been a registered nurse for over 24 years and holds a bachelor's degree in nursing from Creighton University. Beth has supported hundreds of patients and their families at inpatient units, in the home setting, and behind the scenes in hospice care. Compassion, patient autonomy, and transparent communication are at the core of her care philosophy.

Beth hopes to demystify death and dying so this powerful moment will be embraced as a normalized and celebrated life event. She continues to work in hospice and has a private reiki practice to support physical, emotional, and spiritual healing for adults and teens. Beth lives with her husband in Portland, oregon, where they have (almost)
successfully finished raising their three kids. Learn more at BethCavenaugh.com"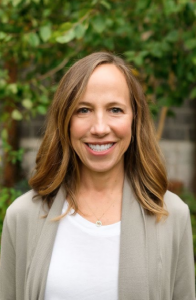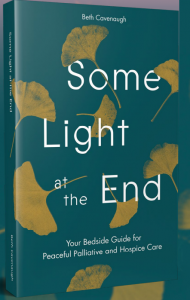 ** Visit Beth's website: https://www.bethcavenaugh.com/
Peace,
Teri
Hope for Healing Newsletter: https://us18.campaign-archive.com/?u=8265f971343b0f411b871aba1&id=1352bd63df
Book Launch Team: https://www.facebook.com/groups/unicornshadows
Podcast: Play in new window | Download
Subscribe: Apple Podcasts | Google Podcasts | Spotify | iHeartRadio | RSS | More