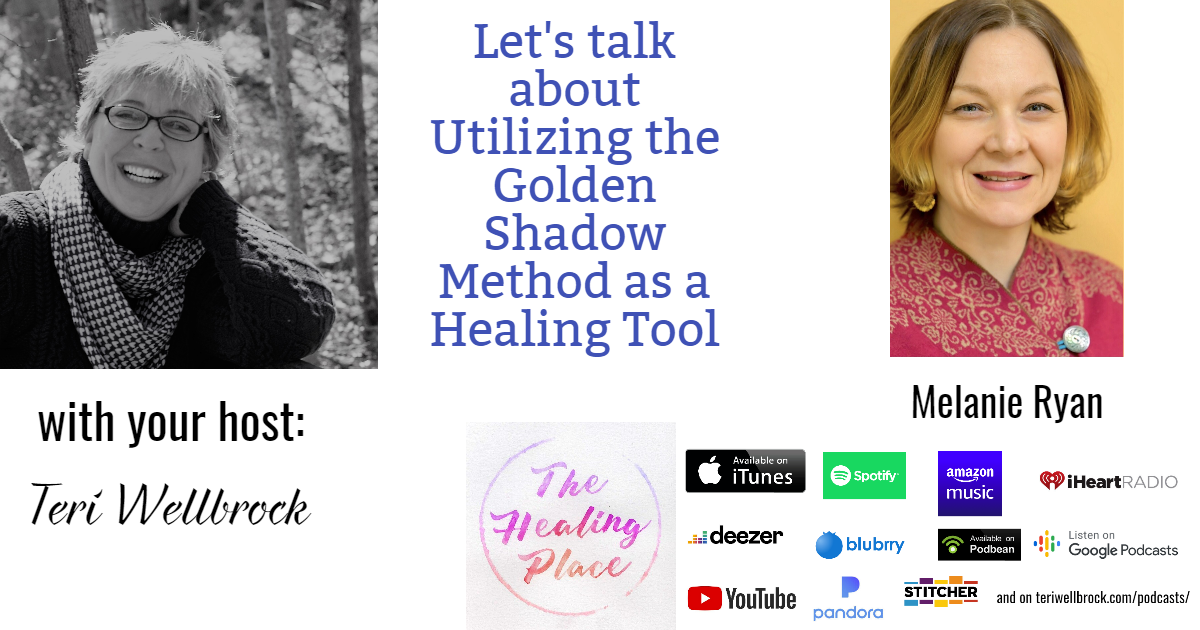 Melanie Ryan – Utilizing the Golden Shadow Method as a Healing Tool
Melanie Ryan – Utilizing the Golden Shadow Method as a Healing Tool
I learned so much, personally, during this impactful conversation with Melanie Ryan, psychotherapist and mystic. Please join us as we discuss:
Melanie's insights on shadow work
her role as an ancient wisdom teacher and psychotherapist
her philosophies on the Golden Shadow
her book The Golden Shadow: A path of awakening your full human potential
and so much more!
Welcome to The Healing Place Podcast! I am your host, Teri Wellbrock. You can listen in on Pandora, iTunes, Blubrry, Spotify, iHeartRadio, Stitcher, Deezer, Google Podcasts, Amazon Music, and more, or directly on my website at www.teriwellbrock.com/podcasts/. You can also catch soundbites of our insightful interview on YouTube.
Bio:
"Melanie Ryan is author and founder of The Golden Shadow Method, A Path of Awakening Your Full Human Potential. 

Her shadow work method offers a collection of ancient wisdom traditions, ranging from Buddhism to shamanism, Greek & Mayan cosmology, Native American philosophy, mysticism, quantum physics and Jungian psychology.

Melanie is a psychotherapist, mystic and international teacher. She owned and managed an award winning holistic health center in New York where she has educated and empowered thousands of people in restoring their inherent wisdom and ability to heal themselves.

Melanie is also a shamanic teacher & Buddhist meditation teacher in the lineage of Shambhala founded by the Tibetan master Chögyam Trungpa Rinpoche. Her life is dedicated to teaching ancestral knowledge of healing and Oneness, a sacred connection to the Earth, and awakening of the true essence of being human."
** Visit Melanie's website: https://www.melanieryanlcsw.com/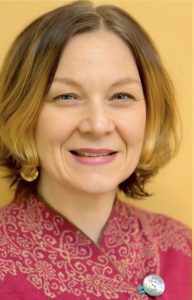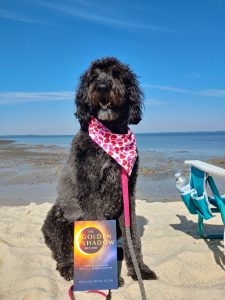 My labradoodle therapy dog, Sammie, with Melanie's book!
Peace,
Teri
Hope for Healing Newsletter: https://us18.campaign-archive.com/?u=8265f971343b0f411b871aba1&id=1352bd63df
Book Launch Team: https://www.facebook.com/groups/unicornshadows
AMAZON AFFILIATE
Teri Wellbrock and Unicorn Shadows are a participant in the Amazon Services LLC Associates Program, an affiliate advertising program designed to provide a means for sites to earn advertising fees by advertising and linking to Amazon.com. In other words, I make commission off of purchases made using any affiliate links on my site.
Podcast: Play in new window | Download
Subscribe: Apple Podcasts | Google Podcasts | Spotify | iHeartRadio | RSS | More