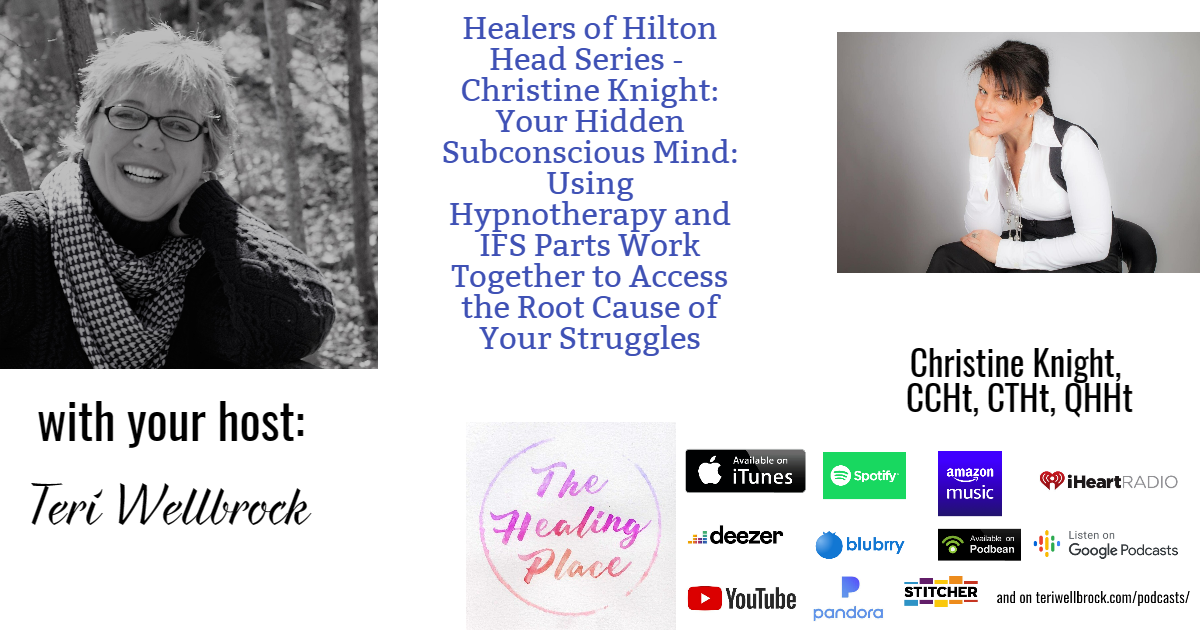 Healers of Hilton Head Series – Christine Knight – Your Hidden Subconscious Mind: Using Hypnotherapy and IFS Parts Work Together to Access the Root Cause of Your Struggles
Healers of Hilton Head Series – Christine Knight – Your Hidden Subconscious Mind: Using Hypnotherapy and IFS Parts Work Together to Access the Root Cause of Your Struggles
Special Edition: Healers of Hilton Head Series
I am so excited to share with you the HEALERS OF HILTON HEAD SERIES!
My goal is to not only shine a light onto the amazing healers of the Lowcountry, but as a reminder for anyone listening to look for the healers in your own community! There are so many empowering and enlightening options available.
Episode 8
Today I welcome Christine Knight, CCHt, CTHt, QHHt, Clinical Hypnotherapist.
Welcome to The Healing Place Podcast! I am your host, Teri Wellbrock. You can listen in on Pandora, iTunes, Blubrry, Spotify, iHeartRadio, Stitcher, Deezer, Google Podcasts, Amazon Music, and more, or directly on my website at www.teriwellbrock.com/podcasts/. You can also catch soundbites of our insightful interview on YouTube.
Bio:
Christine Knight is a certified clinical hypnotherapist dedicated to helping people reconnect back to the disconnected parts of themselves to bring healing, peace, and abundance into their lives. Christine has taken the "scenic route" in her own healing journey from complex childhood developmental trauma over the past two decades and now brings all her experience and education in clinical hypnotherapy and mental health counseling to help you navigate your journey towards healing and wholeness.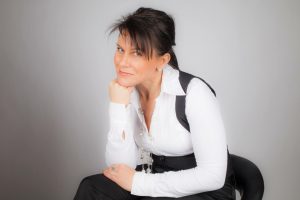 Peace,
Teri
Hope for Healing Newsletter: https://us18.campaign-archive.com/?u=8265f971343b0f411b871aba1&id=1352bd63df
Book Launch Team: https://www.facebook.com/groups/unicornshadows
AMAZON AFFILIATE
Teri Wellbrock and Unicorn Shadows are a participant in the Amazon Services LLC Associates Program, an affiliate advertising program designed to provide a means for sites to earn advertising fees by advertising and linking to Amazon.com. In other words, I make commission off of purchases made using any affiliate links on my site.
Podcast: Play in new window | Download
Subscribe: Apple Podcasts | Google Podcasts | Spotify | iHeartRadio | RSS | More