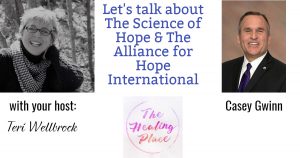 I learned much about hope, trauma, and recovery during this informative and inspirational conversation with Casey Gwinn, President and Co-Founder of The Alliance for Hope International. Please join us as we discuss:
Casey's own story of triumph
his books, including Hope Rising: How the Science of HOPE Can Change Your Life
the science of hope
the missions of The Alliance for Hope International
the Camp Hope program
and so much more!
Welcome to The Healing Place Podcast! I am your host, Teri Wellbrock. You can listen in on Pandora, iTunes, Blubrry, Spotify, Deezer, Google Podcasts, Podbean, and more, or directly on my website at www.teriwellbrock.com/podcasts/. You can also watch our insightful interview on YouTube.
Bio:
Casey Gwinn, Esq.
President, Alliance for HOPE International
Former San Diego City Attorney (1996-2004)
(619) 980-8883
"Casey Gwinn, Esq. serves as the President of Alliance for HOPE International.

Casey has been recognized by The American Lawyer magazine as one of the top 45 public lawyers in America. He is an honors graduate of Stanford University and UCLA School of Law. Casey served for eight years as the elected City Attorney of San Diego from 1996 to 2004. His transformative work as a prosecutor changed the face of domestic violence prosecution in the United States. He is the visionary behind the Family Justice Center movement, the founder of Camp HOPE America, the first camping and mentoring program of its kind in the country, for children impacted by domestic violence. He co-founded the Training Institute on Strangulation Prevention and trains professionals across the country and around the world in the handling of near-fatal strangulation assaults. He is one of the leading thinkers in the country on the power of hope in the lives of adult and child trauma survivors as well as helping professionals. The Alliance measures hope, resiliency, and wellbeing in all its programs with survivors, both adults and children, and even with its own staff members.

His work has been profiled nationally on the Oprah Winfrey Show, CBS The Early Show, USA Today, The Huffington Post, The New York Times, New Yorker Magazine and a host of other news outlets. Most recently, Casey received the Ronald Wilson Reagan Public Policy Award from the U.S. Department of Justice, Office for Victims of Crime.

Casey has authored or co-authored ten books since 2006. Casey's newest book, written with Dr. Chan Hellman from the Hope Research Center at the University of Oklahoma, is entitled "Hope Rising: How the Science of HOPE Can Change Your Life." It is a roadmap to a life-well lived and points the way toward the power of hope in the lives of all those who have experienced trauma, hardship or adversity.

Casey and his wife, Beth, have three grown children. He is a proud grandfather of five grandchildren."
Learn more about Casey and his mission at: https://www.allianceforhope.com/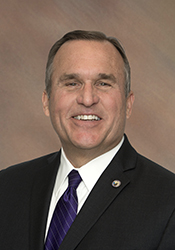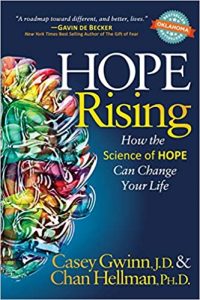 Peace to you all!
Teri
Hope for Healing Newsletter: https://us18.campaign-archive.com/?u=8265f971343b0f411b871aba1&id=1352bd63df
Book Launch Team: https://www.facebook.com/groups/unicornshadows/
Podcast: Play in new window | Download
Subscribe: Apple Podcasts | Google Podcasts | Spotify | iHeartRadio | RSS | More