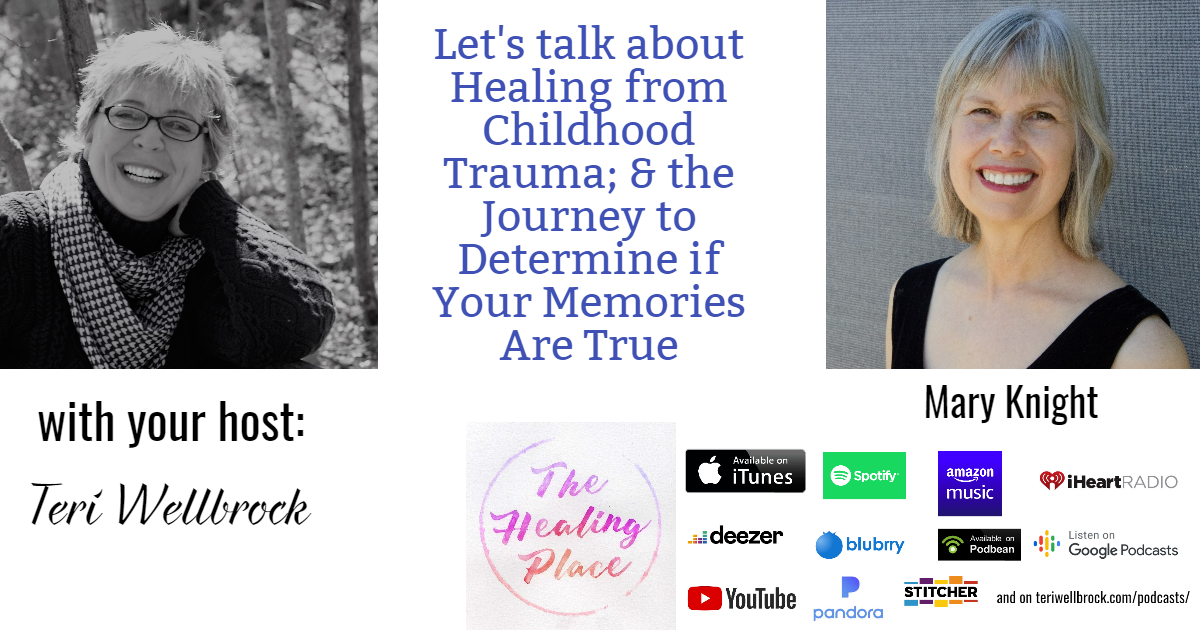 Mary Knight – Healing from Childhood Trauma; & the Journey to Determine if Your Memories Are True
Mary Knight, retired social worker and full-time writer and film-maker, joins me for a powerful conversation on childhood trauma. Please join us as we discuss:
Mary's insights on recovered memories of childhood trauma
her philosophies on determining if your memories are true
her documentary Am I Crazy? My journey to determine if my memories are true
her list of 23 dream strategies
and so much more!
Welcome to The Healing Place Podcast! I am your host, Teri Wellbrock. You can listen in on Pandora, iTunes, Blubrry, Spotify, iHeartRadio, Stitcher, Deezer, Google Podcasts, Amazon Music, and more, or directly on my website at www.teriwellbrock.com/podcasts/. You can also catch soundbites of our insightful interview on YouTube.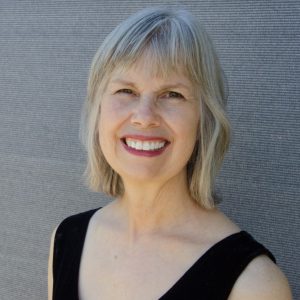 Child pornography survivor Mary Knight, MSW, tells about the path she took to the great life she now has in her personal documentary "Am I Crazy? My journey to determine if my memories are true." In addition to the trailer for this film, her website includes an essay about the link between KKK and pedophilia, an amazingly uplifting short film about breaking the cycle of marital domestic violence, and a 23 item "How I Healed" list. www.MaryKnightProductions.com
https://www.facebook.com/mary.knight.52
https://www.linkedin.com/in/mary–knight-msw-84426547/
https://twitter.com/MaryKnight_
Bio:
Mary Knight, MSW

Masters Degree in Social Work

23 years social work experience

Full time filmmaker since 2010

Survivor of child pornography

Ritualistic abuse survivor

Sex trafficked/pimped by her own parents

Lifetime child advocate

Keynote speaker

​Received speaker rating of 4.9 (out of 5) at Tri-Cities Council Against Trafficking Conference, Pasco, Washington, June 2019

Showed domestic violence film to representatives of 12 Middle Eastern and Northern African nations at Oregon World Affairs Council (May 2014 & March 2017)

Conducted full day workshop in Leipzig, Germany (February 2019)

​

Writer/Director of two feature-length films and numerous shorts

Documentary, "Mothers & Molestation: A film about child abuse" to be released in 2021

Memoir "Becoming Mrs. Brown" to be published in 2021

 
** Visit Mary's website: http://www.maryknightproductions.com/index.html
** If you need financial assistance in viewing the film, reach out to Mary at maryknighthappy@yahoo.com for a promo code
Teri
Hope for Healing Newsletter: https://us18.campaign-archive.com/?u=8265f971343b0f411b871aba1&id=1352bd63df
Book Launch Team: https://www.facebook.com/groups/unicornshadows
Podcast: Play in new window | Download
Subscribe: Apple Podcasts | Google Podcasts | Spotify | iHeartRadio | RSS | More