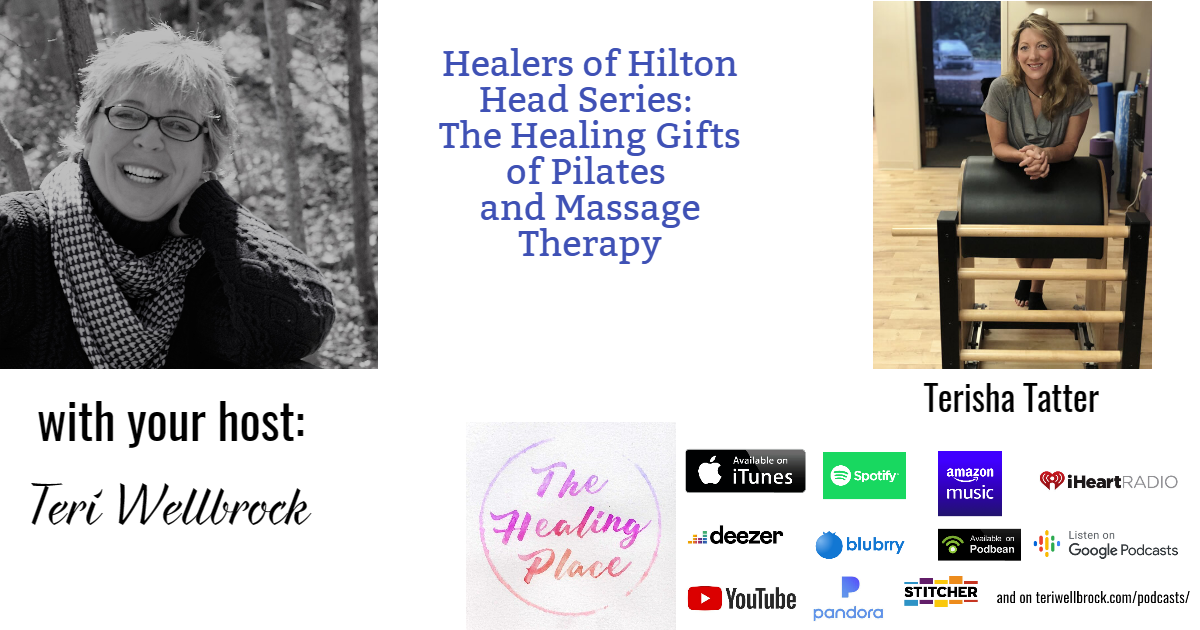 Healers of Hilton Head Series: Terisha Tatter – The Healing Gifts of Pilates and Massage Therapy
Special Edition: Healers of Hilton Head Series
I am so excited to share with you the HEALERS OF HILTON HEAD SERIES!
My goal is to not only shine a light onto the amazing healers of the Lowcountry, but as a reminder for anyone listening to look for the healers in your own community! There are so many empowering and enlightening options available.
Episode 16
Today I welcome Terisha Tatter, licensed and Nationally Board Certified instructor specializing in Body Function Recovery, Fertility Enhancement, Pain Management, Performance Enhancement and Stress Reduction.
Bio:
After a severe Horseback Riding accident in 2006, Terisha Tatter herniated her Lumbar Disc L3/L4 and fractured her sacrum, and thus suffered from low back and hip pain as well as pain radiating down her leg. She found it difficult to roll over. She chose not to go the typical Physical Therapy route,* but chose nutrition, Pilates, The Arvigo Technique Maya Massage, and MyoFascial Release therapeutic technique for her recovery path. After four weeks her Orthopedist was AMAZED at her progress.

(*As she is not a medical doctor nor does she give medical advice, she recommends all her clients seek Physical Therapy post-surgery or injury).

On another note, she also suffered from some fertility issues all her life (the doctors had told her for over 20 years that she would need fertility drugs when she wanted to have a family,) but through the work of The Arvigo Technique that changed within a couple of months and she became pregnant with her son Ethan. She kept up with her Abdominal Massage work and had the kind of pregnancy women envy.  She was also listed as "HIGH RISK" because of her age, but had zero problems.

Her experiences and training have been a gift she feels honored to share with as many people as want to experience it.  Her training and experiences offer her the ability to enhance your use of your body and reinstate function where it has been lost without drugs or surgery.
Connect with Terisha Tatter: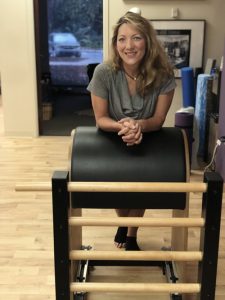 Welcome to The Healing Place Podcast! I am your host, Teri Wellbrock. You can listen in on Pandora, iTunes, Blubrry, Spotify, iHeartRadio, Stitcher, Deezer, Google Podcasts, Amazon Music, and more, or directly on my website at www.teriwellbrock.com/podcasts/. You can also catch our insightful interview on YouTube.
Peace,
Teri
Podcast: Play in new window | Download
Subscribe: Apple Podcasts | Google Podcasts | Spotify | iHeartRadio | RSS | More