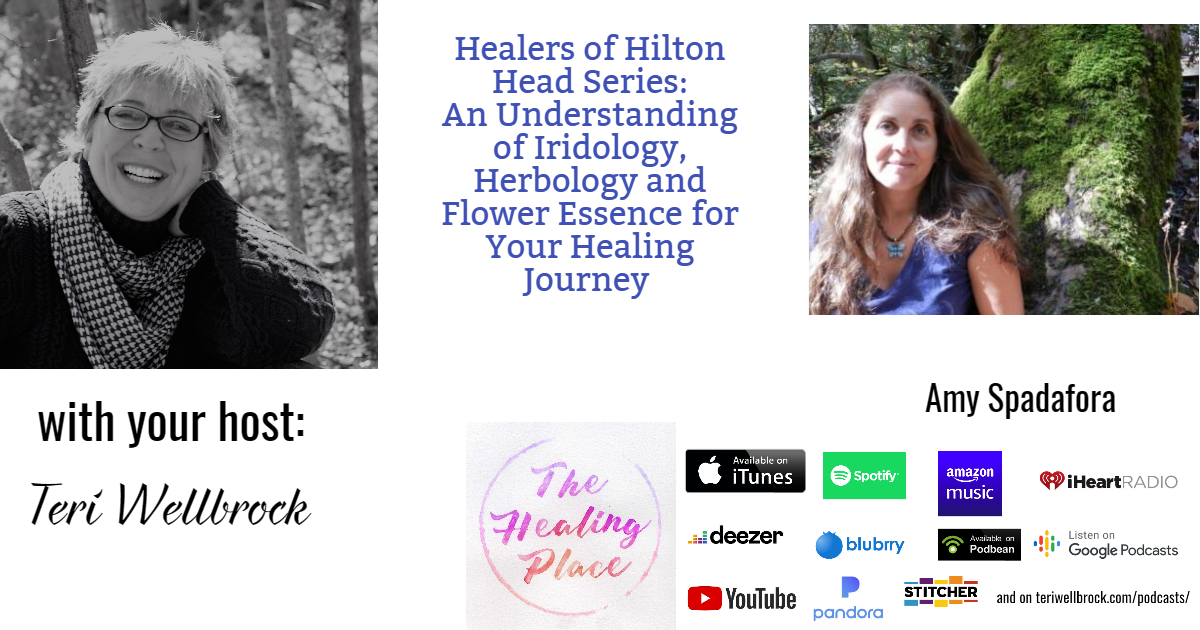 Healers of Hilton Head Series: Amy Spadafora – An Understanding of Iridology, Herbology and Flower Essence for Your Healing Journey
Special Edition: Healers of Hilton Head Series
I am so excited to share with you the HEALERS OF HILTON HEAD SERIES!
My goal is to not only shine a light onto the amazing healers of the Lowcountry, but as a reminder for anyone listening to look for the healers in your own community! There are so many empowering and enlightening options available.
Episode 12
Today I welcome Amy Spadafora, founder of Harmonic Infusions.
Bio:
"Amy Spadafora is the founder of Harmonic Infusions where she formulates herbal teas and a variety of aromatherapy products which are harmonically blended to restore activity for the reception, assimilation, and transmission of our core life energies. Amy graduated from the School of Natural Medicine in Boulder, Colorado specializing in Iridology, Herbal Medicine, and Naturopathy.

Presently, she provides a safe and loving environment for those seeking personalized guidance to begin their healing transformation by helping them to understand their unique inner ecology, align oneself with nature's healing rhythms and empower self-healing through education. Additional healing modalities include Flower Essences, Healing Foods, and Aromatherapy.

Amy offers a variety of classes at her home/office/medicine gardens, focusing on empowering self-confidence to those wanting to develop and experience a deeper understanding on how to care for oneself, family and begin to take steps in creating a healthier way of life."
Make a connection – For more information about holistic health consultations, upcoming classes, herbal tea blends, aromatherapy products, and educational newsletters, reach out anytime email – amy@amyspadafora.com
phone – 843-301-4372
website – www.amyspadafora.com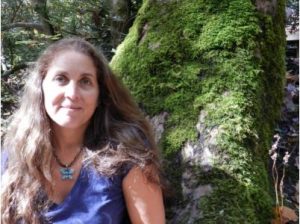 Welcome to The Healing Place Podcast! I am your host, Teri Wellbrock. You can listen in on Pandora, iTunes, Blubrry, Spotify, iHeartRadio, Stitcher, Deezer, Google Podcasts, Amazon Music, and more, or directly on my website at www.teriwellbrock.com/podcasts/. You can also catch soundbites of our insightful interview on YouTube.
Peace,
Teri
Hope for Healing Newsletter: https://us18.campaign-archive.com/?u=8265f971343b0f411b871aba1&id=1352bd63df
Book Launch Team: https://www.facebook.com/groups/unicornshadows
AMAZON AFFILIATE
Teri Wellbrock and Unicorn Shadows are a participant in the Amazon Services LLC Associates Program, an affiliate advertising program designed to provide a means for sites to earn advertising fees by advertising and linking to Amazon.com. In other words, I make commission off of purchases made using any affiliate links on my site
Podcast: Play in new window | Download
Subscribe: Apple Podcasts | Google Podcasts | Spotify | iHeartRadio | RSS | More