I feel honored to have had the opportunity to sit down with Dr. Tina Peers, founder of The Menopause Consultancy, specializing in women's health, and currently treating Long Covid, Histamine Intolerance, and Mast Cell Activation Syndrome with her patients. Please join us as we discuss:
Dr. Tina's insights on inflammation, cytokine storms, histamine, and mast cells
her philosophies on Long Covid
what she means by immune system on red-alert and over-reacting
the TLC conference and interviews
and so much more!
Welcome to The Healing Place Podcast! I am your host, Teri Wellbrock. You can listen in on Pandora, iTunes, Blubrry, Spotify, iHeartRadio, Stitcher, Deezer, Google Podcasts, Amazon Music, and more, or directly on my website at www.teriwellbrock.com/podcasts/. You can also catch soundbites of our insightful interview on YouTube.
Bio:
"Since qualifying in Medicine at Guys' Hospital London in 1983, Dr. Tina Peers has developed her skills and knowledge in women's health, first working as a GP in Surrey, then becoming a Consultant in Contraception and Reproductive Health in 1996, and leading these services in Surrey until 2018.

In 2019 Dr. Peers established The Menopause Consultancy, a specialist Menopause & Women's Health clinic and a centre of excellence to provide evidence-based care for women.

Since the outbreak of COVID-19, Dr. Peers has begun treating those suffering from Long Covid, using her expertise in Histamine Intolerance and Mast Cell Activation Syndrome to inform treatment plans. She hopes to be able to help many of those suffering from this debilitating illness, as well as raising awareness and informing healthcare professionals about this potentially groundbreaking development."
** Visit Dr. Tina's website: https://www.drtinapeers.com/ and https://www.menopauseconsultancy.co.uk/
Find out more about the TLC Conference at: TLC Conference: How to Treat Long Covid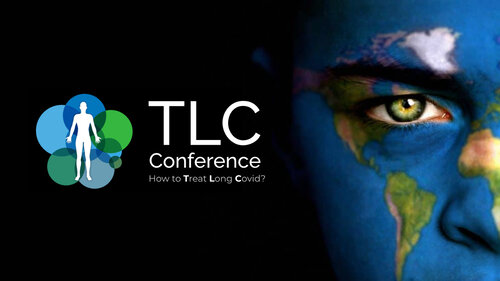 Peace,
Teri
Hope for Healing Newsletter: https://us18.campaign-archive.com/?u=8265f971343b0f411b871aba1&id=1352bd63df
Book Launch Team: https://www.facebook.com/groups/unicornshadows
Podcast: Play in new window | Download
Subscribe: Apple Podcasts | Google Podcasts | Spotify | iHeartRadio | RSS | More