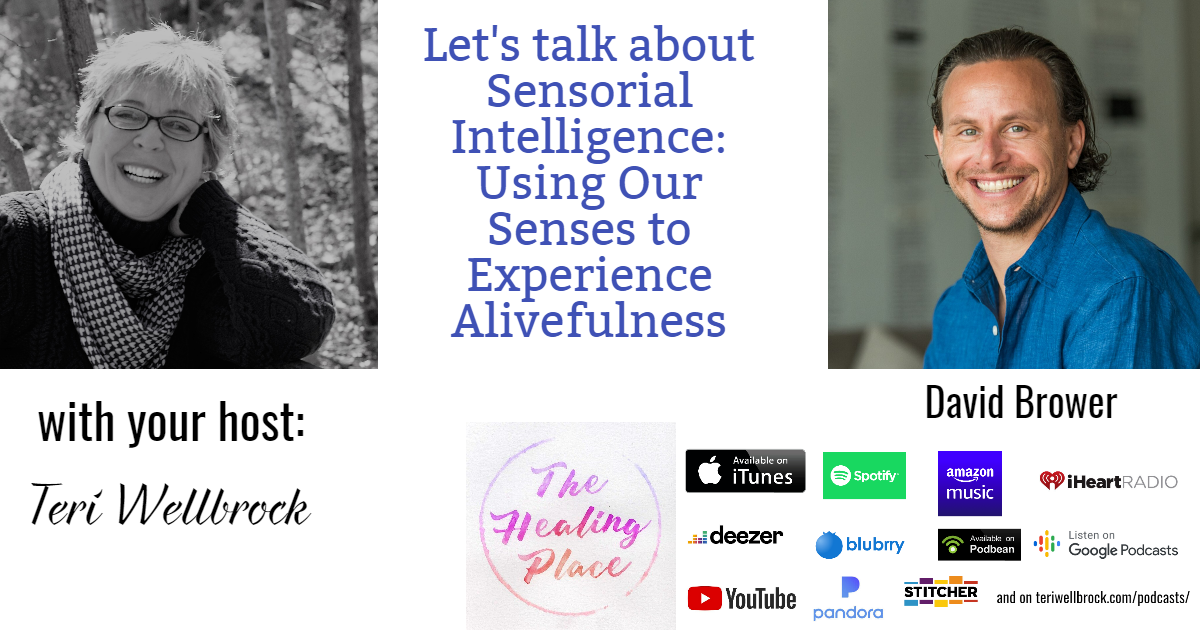 David Brower – Sensorial Intelligence: Using Our Senses to Experience Alivefulness
I feel honored to have had the opportunity to sit with David Brower, #1 Best-Selling Author, Poet, Speaker, Life Coach & Super Connector.  Please join us as we discuss:
David's insights on romance, grief, and love
his philosophies on alivefulness
his romantic poetic love short story book Dance of the Love Caterpillars
what he means by sensorial intelligence
and so much more!
Welcome to The Healing Place Podcast! I am your host, Teri Wellbrock. You can listen in on Pandora, iTunes, Blubrry, Spotify, iHeartRadio, Stitcher, Deezer, Google Podcasts, Amazon Music, and more, or directly on my website at www.teriwellbrock.com/podcasts/. You can also catch soundbites of our insightful interview on YouTube.
Bio:
"As a #1 Best-Selling Author, Poet, Speaker, Life Coach & Super Connector, making living itself an art, David Charles Brower spends his life searching for love and creating abundant sensorial experiences everywhere he goes, wherever and whomever he finds himself with.

As The Sensorial Guy, and inspired by his own romantic personality, he inspires others globally to connect to each other in meaningful ways, to find useful joy in the everyday, create moments of romance daily and find pleasure in the small details and nuances of life. To seek relentlessly to fuse pleasure with purpose, sometimes a tad mischievously too…

Always from his intensively creative perspective, David expresses his love for life through writing, poetry, dancing, creating delicious meals in his professional home kitchen, gathering and hosting people, and helping others transform from the stage as a storyteller.

His former work experience was in world class international entertainment and cinema for over 20 years, which has also shaped his love for the creative process and people, and their stories, laying the foundation for his next adventure in love: writing his first short story. Dance of the Love Caterpillars is a romantic love story between two caterpillars that is aimed at romantics of all ages.

His work for the larger part of the last decade has been in developing his Sensorial Intelligence™ programs, events and lifestyle, and have been catalysts for the creation of this heartening story, Dance of the Love Caterpillars. This storytelling gem is a
universal romantic love story between two caterpillars, an inspiration to lovers and would-be romantics of all ages.

David, an American by birth, has chosen the city of love and pleasure, Paris, as his home for the last 30 years."

You can connect with David Charles Brower at www.davidbrower.com

And find him as David Brower on Facebook
And as @thesensorialguy on Instagram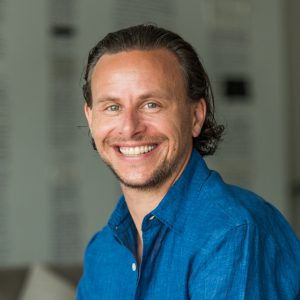 ** Visit David's website: https://davidbrower.com/
Teri
Hope for Healing Newsletter: https://us18.campaign-archive.com/?u=8265f971343b0f411b871aba1&id=1352bd63df
Book Launch Team: https://www.facebook.com/groups/unicornshadows
Podcast: Play in new window | Download
Subscribe: Apple Podcasts | Google Podcasts | Spotify | iHeartRadio | RSS | More