Welcome everybody!
Teri enjoys this engaging, informative and inspirational interview with Maria Sulcer, Outreach Specialist at Lindner Center of HOPE, as she shares how she was introduced to the You Can Heal Your Life philosophies of Louise Hay and her journey utilizing those lessons. Listen in to learn about the transformative power of positive affirmations.
Be gentle with yourselves!
Teri . . . and Maria
Maria's copy of "You Can Heal Your Life" by Louise Hay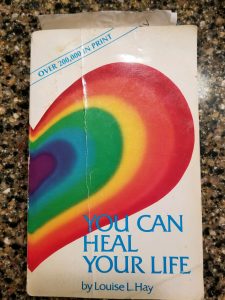 Sammie could not stop soul-connecting with Maria, holding "hands".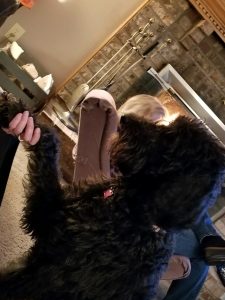 When a friend shows up with heart shaped cookies!
Podcast: Play in new window | Download
Subscribe: Apple Podcasts | Google Podcasts | Spotify | iHeartRadio | RSS | More