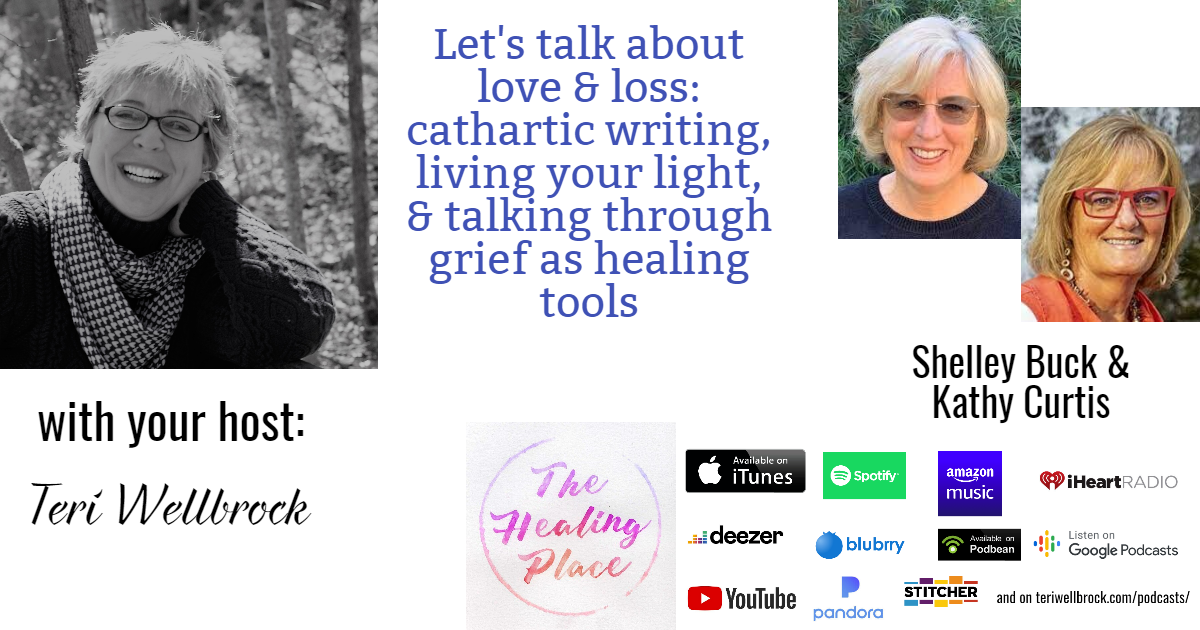 Shelley Buck & Kathy Curtis – Love & Loss: Cathartic Writing, Living Your Light, and Talking Through Grief as Healing Tools
A deeply beautiful and insightful conversation on love and loss with mother, storyteller and artist, Shelley Buck, and her lifelong friend, healing artist and writer, Kathy Curtis. Please join us as we discuss:
their insights on friendship and the gift of writing a healing book together
their philosophies on grief, loss, healing strategies, and "living your light"
their book Leave Your Light On: The Musical Mantra Left Behind by an Illuminating Spirit
Shelley's son, Ryder Buck, and his wisdom and light shared through his journal entries and music
and so much more!
Welcome to The Healing Place Podcast! I am your host, Teri Wellbrock. You can listen in on Pandora, iTunes, Blubrry, Spotify, iHeartRadio, Stitcher, Deezer, Google Podcasts, Amazon Music, and more, or directly on my website at www.teriwellbrock.com/podcasts/. You can also catch soundbites of our insightful interview on YouTube.
Bio:
Shelley Buck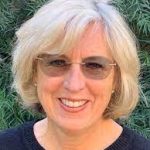 "Shelley Buck was born into a creative family in the Midwest and moved to California after college to follow her dream of working for Disney. It was there she met and fell in love with her husband, Chris, who worked in animation. After they married and had their first child, Ryder, she stayed home to be a full-time mom to him and the two brothers who followed.

She is a storyteller and artist, which she expresses through her original jewelry at ShelRae Designs. When Ryder was diagnosed with cancer and the
journey went to unimaginable places, she poured her heart into writing their story. Her lessons in parenting through these tribulations, combined with the power of Ryder's larger-than-life spirit, offer profound messages for living in the light."
Kathy Curtis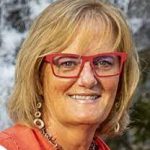 "Kathy Curtis moved into Shelley's neighborhood when they were both 12 years old and an instant, lifelong friendship took root. She has worked as a healing artist and writer since 1991. Her programs support the transformation of grief, illness, and
emotional barriers through creative expression. She is the author of Invisible Ink, a memoir about her own journey through grief. The unique writing process that brought her so much healing has since become a successful program, online and at various venues in the Midwest.

Kathy's intimate connection to the Buck family, combined with her writing and healing background, made her the perfect person to partner with Shelley on the creation of this book."
Ryder Buck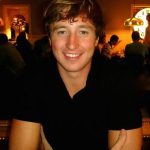 "Ryder Buck lived a short but charmed life on the west coast, where he practiced yoga, fell in and out of love, and formed an indie band, Ryder Buck & the Breakers,
that made waves all across the LA area. After a 9-month battle with cancer, Ryder
emerged disease-free and fearlessly followed his dreams of changing people's lives
through his music. When tragedy met him on a dark highway, the light he had so
fiercely protected throughout his life became limitless. His words and songs continue to carry that light forward. Ryder received the Flame of Hope Award (posthumously) from a local cancer facility where he and his band played for cancer survivors."
** Visit the book website: https://www.leaveyourlightonbook.com/
** Download Ryder's inspirational music: ‎Leave Your Light On by Ryder Buck on Apple Music https://music.apple.com/us/album/leave-your-light-on/1045120973?i=1045120980
Peace,
Teri
Hope for Healing Newsletter: https://us18.campaign-archive.com/?u=8265f971343b0f411b871aba1&id=1352bd63df
Book Launch Team: https://www.facebook.com/groups/unicornshadows
Podcast: Play in new window | Download
Subscribe: Apple Podcasts | Google Podcasts | Spotify | iHeartRadio | RSS | More