Stephanie & Emma Potter – Suicide Awareness
Welcome everyone! Thank you for joining us as Teri spends time with Emma & Stephanie Potter, discussing their non-profit agency Rob's Kids, the impact of suicide on their lives, their healing journey thus far, art therapy, signs of depression, seeking help, their heroes, and so much more.
More info on Rob's Kids mission and story can be found at: http://robskids.org/
Sammie could not stop loving on Emma so grandma snapped a pic of a Sammie kiss in action!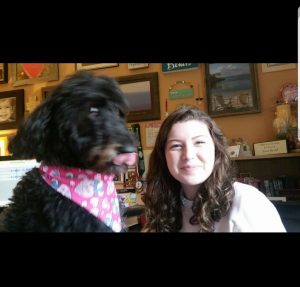 Be gentle with yourselves,
Teri . . . and Stephanie & Emma
Podcast: Play in new window | Download
Subscribe: Apple Podcasts | Google Podcasts | Spotify | iHeartRadio | RSS | More