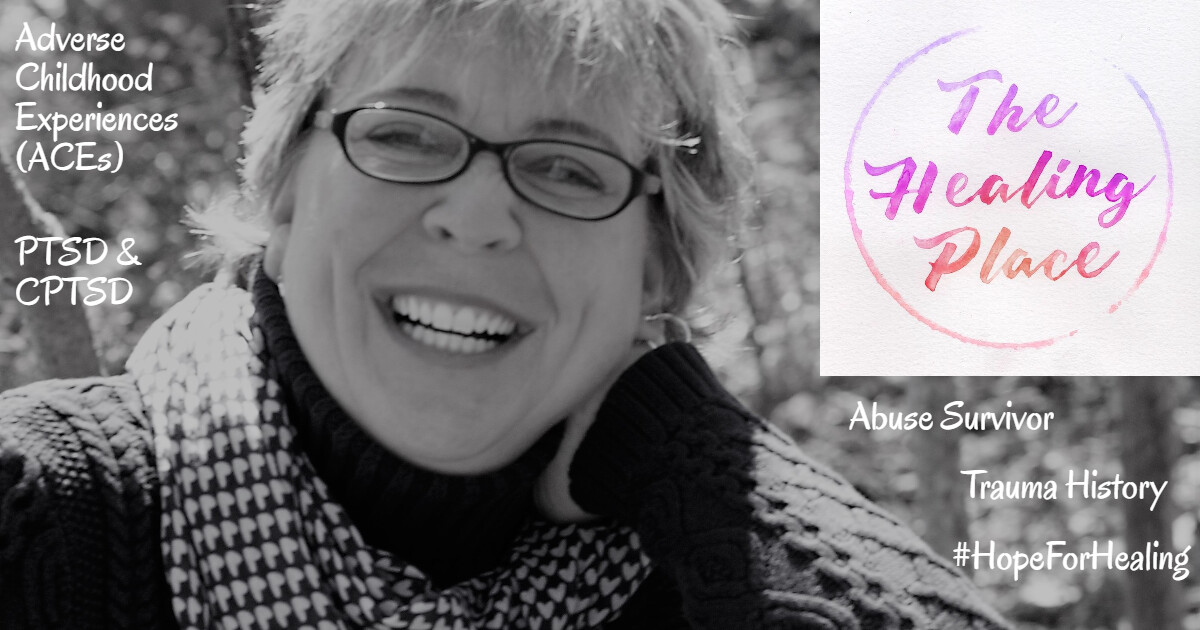 Teri Wellbrock – Health Hiatus
Your host, Teri Wellbrock, here! I just wanted to let you all know I have been battling a few health issues (landing me in the Emergency Room twice) hence the missing episodes. As I am the host AND producer, doing all of the interviewing, editing, publishing, and production work myself, I decided to give myself some healing time. I am on the mend (yay!) and hope to be back up and running at normal speed with two episodes released a week very soon! Until then, your prayers and/or positive healing vibes are most appreciated.
Welcome to The Healing Place Podcast! I am your host, Teri Wellbrock. You can listen in on Pandora, iTunes, Blubrry, Spotify, iHeartRadio, Stitcher, Deezer, Google Podcasts, Amazon Music, and more, or directly on my website at www.teriwellbrock.com/podcasts/. You can also watch our insightful interview on YouTube.
Bio:
"Teri Wellbrock is a trauma-warrior, having survived and thrived after learning to cope with her C-PTSD symptoms and 25 years of severe panic attacks by utilizing EMDR therapy, personal research and learned coping skills along with a foundation of faith and positivity. She is currently writing a book, Unicorn Shadows: From Trauma to Triumph – A Healing Guide, about her multiple traumas, with the intent to help others reach their own joyous and peaceful existence via her "story of hope". She also speaks publicly about her triumph over trauma, including recent guest appearances on Healing from Grief and Loss online summit and Avaiya University's Overcoming PTSD online event.

Teri is mom to three beautiful children (ages 27, 25, and 15); graduated magna cum laude from the University of Cincinnati with a Bachelor's Degree in Psychology; has written a children's book, The Doodle with the Noodle, with her daughter, about their Therapy Dog, Sammie the Labradoodle; has created the Sammie's Bundles of Hope project (bags filled with trinkets of hope donated to children with trauma history); and is producer and host of The Healing Place Podcast on iTunes, Pandora, Spotify, YouTube, iHeartRadio and many more audio outlets. She maintains a blog at www.unicornshadows.com and writes a monthly Hope for Healing Newsletter. Teri's professional history includes sales, managing, teaching, and case management with a mental health agency. Her life purpose is to make a positive difference in the lives of others and shine a light of hope into dark spaces.

Teri most recently released three online courses through her newly created Hope for Healing Academy: a Trauma-Warrior 1 Day Introductory Course created as a review course of trauma and recovery options; the Be Your Own Hero 10-Day Course where students learn to build their own coping skills toolbox; and the Surviving to Thriving 30-Day Course guiding students into a deep understanding of trauma-recovery, hope, resilience and so much more."
Teri
Hope for Healing Newsletter: https://us18.campaign-archive.com/?u=8265f971343b0f411b871aba1&id=1352bd63df
Book Launch Team: https://www.facebook.com/groups/unicornshadows
Podcast: Play in new window | Download
Subscribe: Apple Podcasts | Google Podcasts | Spotify | iHeartRadio | RSS | More