Heather Ferri – Healing, Health, Happiness
I feel blessed to have had the opportunity to engage in such an enlightening and hope-filled conversation with transformational speaker and master healer, Heather Ferri. Join us as we discuss:
her book Victim to Victory: Healing Generational Abuse from My Bloodline
Kundalini Yoga
the healing powers of Kangen Water©
her personal story of triumph over trauma
and more!
Welcome to The Healing Place Podcast! I am your host, Teri Wellbrock. You can listen in on iTunes, Blubrry, Spotify, Deezer, Google Podcasts, Podbean, and more, or directly on my website at www.teriwellbrock.com/podcasts/. You can also watch our insightful interview on YouTube.
Bio:
"Heather Ferri is the author of Victim to Victory: Healing Generational Abuse from My Bloodline. She works globally as a resilience and motivational speaker, and master healer.  She spent a decade as a professional Broadway performer and created a Guinness Book of World Records for 16 continuous turns in tap shoes. Heather's history of childhood abuse caught up with her as she began to have chronic pain, auto-immune symptoms, panic attacks, and eventually severe  PTSD. Heather experienced a spiritual awakening that led her to two eastern sciences that not only saved her life but shifted her profession and mission. Now she is a guide for those suffering with pain and is masterful at customizing programs that heal."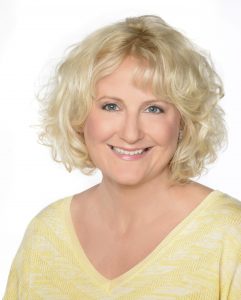 Learn more about Heather and her mission at: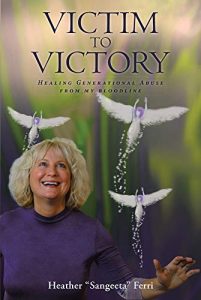 Peace to you all!
Teri
Hope for Healing Newsletter: https://mailchi.mp/741bdf08d718/hope-for-healing-newsletter-may-2019
Book Launch Team: https://www.facebook.com/groups/unicornshadows/
Podcast: Play in new window | Download
Subscribe: Apple Podcasts | Google Podcasts | Spotify | iHeartRadio | RSS | More